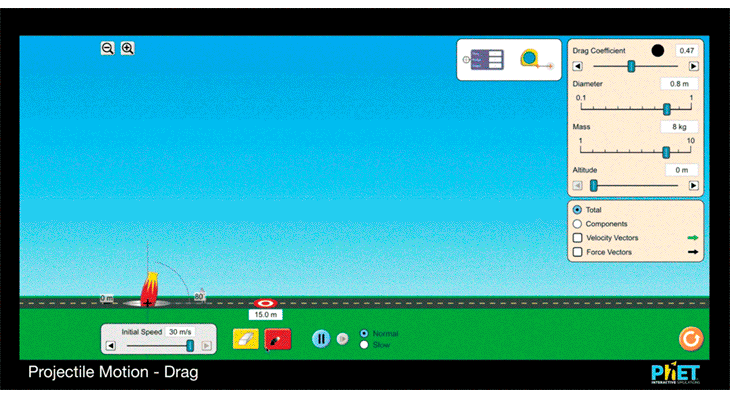 Penda Science Partners With PhET Interactive Simulations
of the University of Colorado, Boulder

Learning scientific concepts is just the start of students mastering science. Students need the opportunity to explore, question, test hypotheses, and see science in action in order to deepen their scientific knowledge. Penda has integrated the world renowned PhET virtual simulations into our interactive platform so students can engage with science like scientists.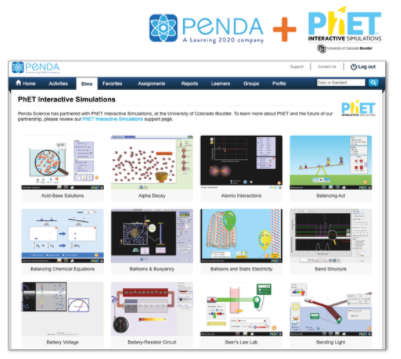 **MAKE THE ABSTRACT CONCRETE AND THE INVISIBLE VISIBLE**
With PhET virtual simulations, students can see electrons moving through a circuit, test the impact of gravity on a planet, and see what happens when atoms get large and unstable. Students can make predictions based on a science concept they've learned and then test it with an interactive virtual simulation. PhET makes it possible for students to explore, visualize and test the impact of their actions in ways that aren't possible in a live lab.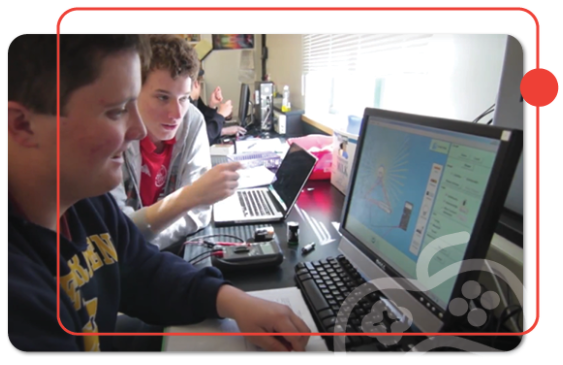 **SUPPORT STUDENT-CENTERED, INQUIRY-BASED LEARNING**
Penda game-based activities build students' foundational knowledge of scientific concepts. PhET simulations deepen that knowledge by providing students with the opportunity to apply it and see how concepts actually play out in real life. Students can endlessly manipulate the PhET simulations to test hypotheses and immediately see what happens. This exploration and hands-on learning supports the 5E Model and helps students relate science to their personal experiences.
**SPARK DISCUSSION AND ENCOURAGE EXPLORATION**
PhET simulations can be used for whole-class demonstrations, small group collaborative learning or independent exploration. Virtual simulations are a great tool to prompt scientific discussion and help students learn to communicate their ideas and reasoning as well as connect and build on prior knowledge.
All Penda Science customers with a school or district subscription have access to over 100+ simulations! Simply log into your Penda Science teacher or admin account, then click
"Sims"
.