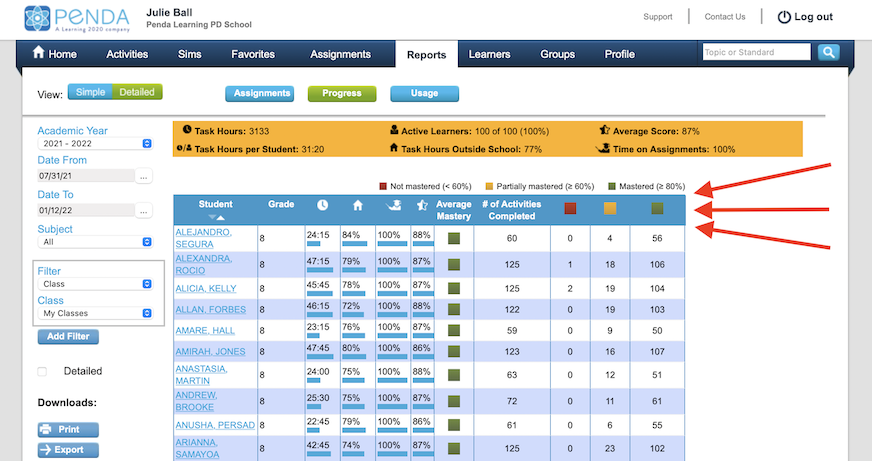 ALL NEW SEGMENT IN PENDA PROGRESS REPORTS

Teachers asked and we listenend!

Teachers asked for an easy way to view the number of activities for which their students had achieved mastery, partial mastery, or not yet mastered. To make things easy, we added these columns right onto your Progress Report.
To find this, simply click the Reports tab in your teacher account, and be sure the Detailed view is selected. You can then filter by date range, grade, class, group, and various subgroups to customize your report. This report can be printed or exported for further data analysis.